Baby Care Kits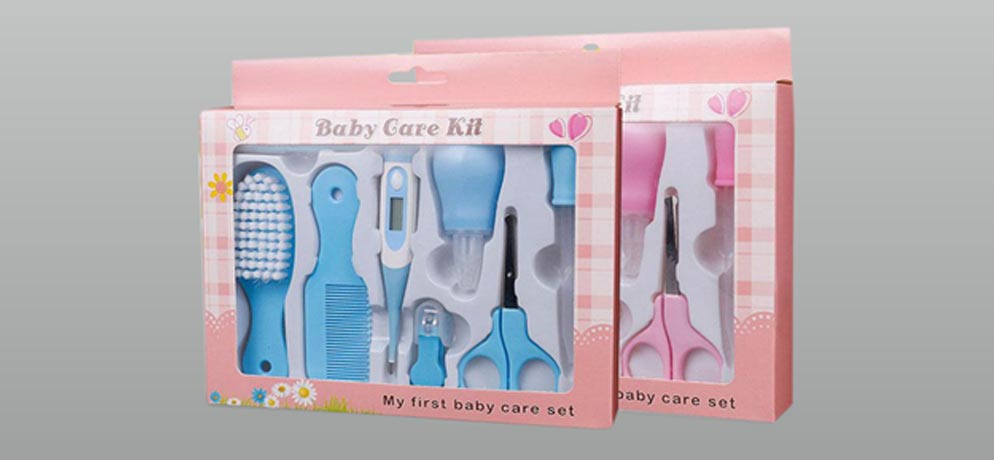 Baby care kit offers products required for health and safety of babies. These kits are usually customized and include items from below categories:
Toiletries& Hygiene

Bath liquid or soap


Oil


Shampoo


Petroleum jelly


Hair brush


Soft baby brush


Nail clippers or scissors


Wipes


Cloth diapers
Clothing

Gowns / sleepers


Undershirts/ onesies


Cap


Socks


Towel


Safety pins
Medicines & healthcare

Bottles


Infant and/or child thermometers


Cotton rolls


Gauze rolls


Skincare ointments


Diaper rash cream toiletries


Child-safe sunscreen
Packing : All items packed in a plastic bag, thereafter placed in carton.
Note : The above kit can be customized as per requirement.