Polyethyene Tarpaulin (HDPE Tarpaulin coated with LDPE)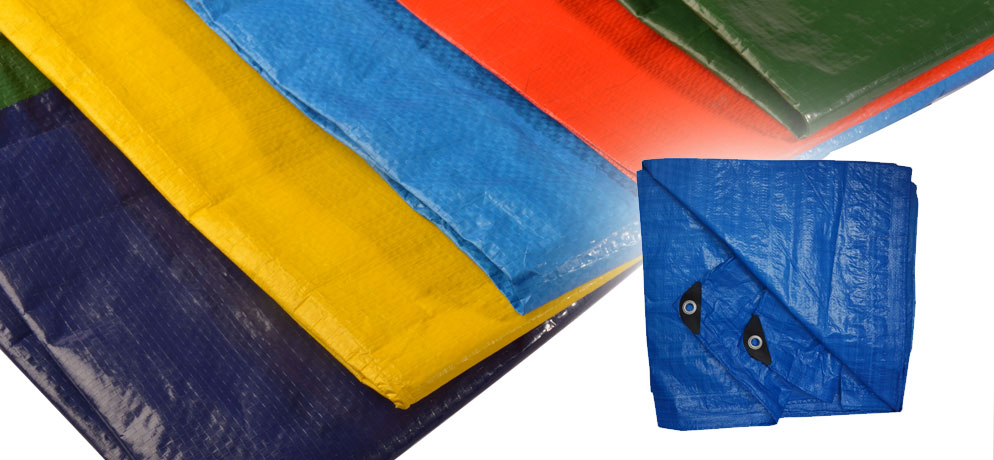 High quality HDPE tarpaulin with LDPE lamination is especially designed for outdoor applications where there is continuous prolonged exposure to natural elements. The most striking unique features are sun blockage, rot resistance; waterproofing and mildew proofing.
Size

Customized as per requirements (Up to 250 feet x 250 feet)

Thickness

70 gm /m2 to 700 gm /m2

Mesh

6 x 6 to 14 x 14"

Fabrication

Solid aluminium or brass grommets every 3 feet

Design

All sides sealed with hemmed rope and fixed with plastic corners & grommets (Either  Aluminium / Steel / Plastic)

Available in

3 layers (one layer of fabric & two layers of coating)
5 layers (two layers of fabric & three layers of coating)
Some of our special add-on features include

Ultra-large sizes


Non-Stitched Welded Tarpaulin


Ultraviolet 3% treated & fire retardant


Double sided laminated & coloured


Printed tarpaulin


7 layers over black weave


Arctic flexibility
Application
The HDPE tarpaulin with LDPE lamination can withstand most of the harsh weather and industrial conditions thus can be used for rough and tough applications

Lorry sides & curtains


Roof covers


Mesh and fencing


Industrial usage


Mining industry


Agricultural industry


Oil wells and mining drill hole covers


Sports field covers


Hay covers


Snow covers


Swimming pool covers
Packing : All items packed in a plastic bag, thereafter placed in carton.
Note : The above set can be provided in different grades and packing.