Other accessories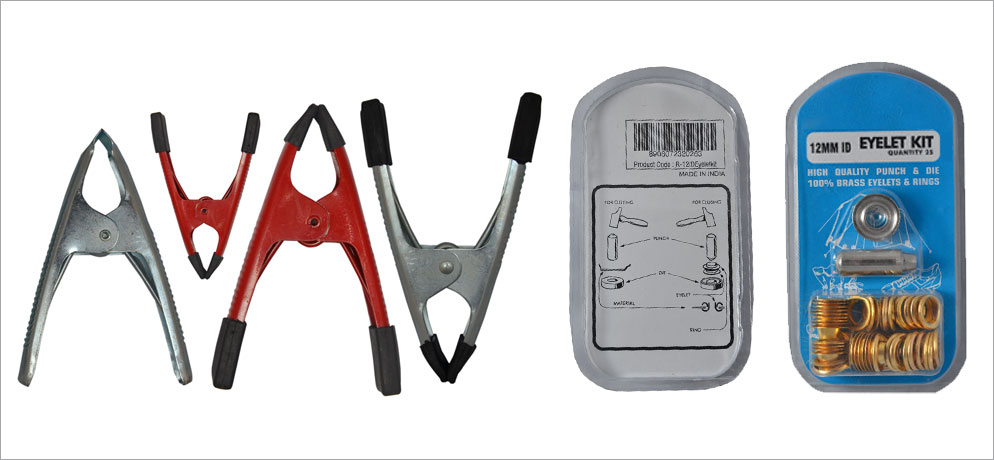 Polypropylene ropes
We can offer 4 to 16 mm thickness ropes with 4 different blends, for different strengths and applications

100% virgin


80% virgin /20 % recycled


50% virgin /50 % recycled


30% virgin /70 % recycled


100 % recycled
Technical specifications
Thickness

Weight/coil of 100m in kg

100% virgin

80% virgin /20 % recycled

50% virgin /50 % recycled

30% virgin /70 % recycled

Breaking strength in KGF

6 mm

1.60 to 1.80

380

350

300

200

8 mm

2.80 to 3.00

650

600

550

350

10 mm

4.80 to 5.00

1000

900

800

600
Tarp repair tapes
The tarp tapes are also available in medium duty & heavy duty. The regular duty Tarp repair tapes are very effective when the area is clean and the tape is used without touching adhesive.

The tarp tapes work well in repair of fabric covering buildings, shelters, hay-stacks covers, pond-liners, utility tarps, athletic field covers, swimming pool covers, marina covers and any other polyethylene fabric tarpaulin.
Specifications:
Various types and strengths available as follows

100 gsm and 180 gsm

25, 40 & 50 g

Single side silicon paper:

70gsm

Colours available

White, black, blue, silver, green and clear. Fluorescent colours are available on request.

Tape width

2 to 8 inches

Tape length

30 to 100 feet

Packing

6 pieces/ carton; 4-6 cartons per master carton
Spring clips, Aluminium/ brass eyelets and eyelet kits
Spring clips:
Made from galvanised steel, these clips are rust-resistant. Each clip has integrated heavy-duty coil spring for strong and secure fixing. Ribbed handles provide added grip


The eyelets:
The brass /aluminium eyelet are commonly used to replace worn or broken eyelets and can be handy in customizing the tarpaulins.